Automobile road exam Testing Fees
$ 59.00
$ 35.00
$ 35.00
$ 35.00
$ 35.00
Automobile Retest
Equipment Failure
NO SHOW FEE (If Not Paid)
(48) Hour Notice Required to Cancel or Reschedule Exam. You must bring a road-worthy vehicle. Please refer to the Road Skills Test Study Guide located HERE to understand what may disqualify your vehicle.

* Exams Must Be Pre-Paid At Time of Scheduling*
Driver Evaluations - Pricing Varies (Inquire)
Corporate Driver Safety Programs (Inquire)
Commercial Driver Training (Group & Individual Programs)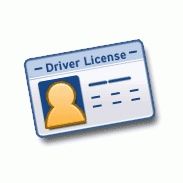 In need of qualified Commercial Driver Training? We specialize in Corporate and Accelerated/Refresher Instruction
Click Here
to Send a Confidential Inquiry to our Fleet Training Center Staff
We accept Cash, Check, Company Check, Money Order, Cashier's Check, Visa/MasterCard, Discover Card. Fee will be accessed for all credit card payments. 48 Hour Cancellation Notification Required.