IMPORTANT NOTICE: Our scheduled closing will be from February 28 - March 31st. We will be available for testing and training services after this date. During this time, we will not be able to answer calls or returning any emails as we will be unavailable. If you have any questions, please feel free to contact us before the 28th of February. See you in the Spring!

YOUR michigan LICENSE testing provider since 1992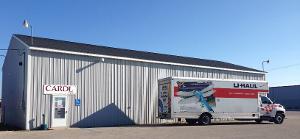 Since 1992, CARDL is your most qualified, and affordable source for certified Commercial Driver and Automobile Testing Services. We offer convenient scheduling and assistance for those that have questions regarding the testing and certification process. In addition to providing third-party testing for the State of Michigan, we welcome all inquiries regarding Department of Transportation regulatory measures. We are here to help! Be sure to browse "About Us" page in to view our full List of Services.

Phone:(989) 596-7790 Fax:(989) 509-5900

Hours Monday-Friday 9 am - 5 pm
Saturdays 9 - 1 pm By Appointment
Main Office & Fleet Training Center
845 Bridgeview S., Saginaw, MI 48604
AUTO TEST SITE ADDRESS:
3210 W. Sawyer Dr. Saginaw, MI 48601

The State of Michigan now allows eligible drivers to complete a basic driver improvement course program to avoid points acquired from traffic tickets. Click Below