CARDL -YOUR
michigan

- ELD PROVIDER!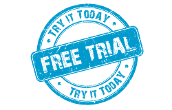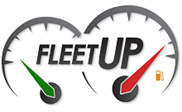 FMCSA Issues a 90-Day ELD Waiver for Ag Haulers
December 20, 2017 – Following up on an announcement made last month, the FMCSA has formalized an ELD waiver for the agricultural industry. This waiver will give transporters of agricultural commodities and livestock an additional 90 days to comply with the mandate.
The decision to waive ELDs for agricultural transporters was made in response to a request submitted by the National Pork Producers Council (NPPC). This waiver was submitted on behalf of eight industry organizations that expressed concerns over the use of ELDs— particularly in regards to the health and welfare of livestock during transport.
Claiming the ELD Exemption
Agricultural transporters who intend to claim this exemption must continue following the federal hours of service regulations when required. This means that once you go beyond 150 air miles of your normal work location, you'll need to maintain paper logs to remain compliant. To qualify for the waiver, you'll also need to do the following:
• Ensure you don't have an "unsatisfactory" or "conditional" safety rating, as these carriers won't be eligible to claim the exemption
• Carry a copy of the Federal Register Notice in your truck. This notice must be presented to enforcement officials when requested
• Notify the FMCSA within five days of any accident that occurs while a driver is operating under the waiver. This notification must include details of the accident, as well as the driver's information
According to the Federal Register notice, the waiver will apply to drivers who transport, "any agricultural commodity, non-processed food, feed, fiber, or livestock." Livestock include "…cattle, elk, reindeer, bison, horses, deer, sheep, goats, swine, poultry (including egg-producing poultry), fish used for food and other animals designated…that are part of a foundation herd or offspring."
The waiver is effective from December 18, 2017 to March 18, 2018.
Complex Problems - Simple Solutions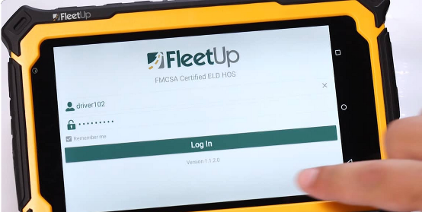 Voice Over HOS from FleetUp is a voice assistant that is triggered by HOS events. Without any training needed, drivers are prompted on what they need to do, when to do it, and what needs to happen next to stay violation-free.
By leveraging Voice Over HOS from FleetUp, the need for driver training is eliminated, and complete HOS compliance is accessible to all drivers—including those who aren't native English-speaking professionals.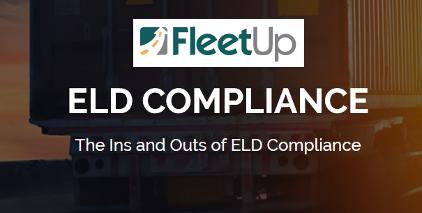 FleetUp provides you with the easiest fleet management system - monitor fuel consumption for every trip, track your drivers, receive email alerts or diagnose your running engine! With our solution, you'll be able to save on operation costs, fuel expenses and maintenance costs, in addition to complying with the ELD Log mandate. Compatible with ANY vehicle.